the worlds best weight loss coaching community
Transform yourself inside and out with our expert guidance and proven weight loss system. Learn how to create a sustainable healthy lifestyle and say goodbye to restrictive dieting forever. Join us on a journey towards optimal health, fitness, and mental well-being.
Transform your body and mind
Achieve your health and fitness goals with our personalized 1-on-1 health coaching program. Our team of expert coaches will create a customized training and meal plan tailored to your specific needs, along with accountability, support, and education to ensure long-term success. Join our supportive community and take the first step towards your forever transformation today.
See and Feel the Difference!
Get training plans specifically designed to help you achieve your goals from home or at the gym.
We provide recipes and guided lessons to help you reach your health goals while learning how to maintain a healthy lifestyle forever.
Come find a community filled with people who are working towards the same goals and will support you along the way.
The Team and I Are Here to Help You Next!
At Beyond Failure Fitness, we understand the unique challenges of balancing work, family, and personal health goals. Our coaches have not only studied and practiced health, fitness, and mindset, but have also held diverse careers such as engineers, respiratory therapists, HR directors, nutrition consultants, and more. We have mastered the art of creating practical and effective health plans while managing our busy and demanding lives. Trust us to help you do the same, and achieve long-term success and transformation through our coaching program. Let's work together and make some changes that will stick for life!
Read what our happy clients are saying about their incredible transformations!
I would highly recommend Coach Kris Zizzo! He is very knowledgeable when it comes to fitness and nutrition. He customizes meal plans and strength training programs that work for you. I have a bad back so when he comes out with a new strength training program he asks me to let him know what works and what doesn't. He will guide you in the right direction and motivate you. He will be your biggest cheerleader and will not give on you because he is so passionate about it! Any time you have any questions, he is willing to help so if you are looking to lose weight or build muscle Coach Kris Zizzo is the way to go!
Kris Zizzo knows what he's doing. This man is amazing. He has the best, most thought out, most well laid out meal plans and workout plans. I've never experienced anything else like this. He WILL help you lose your excess weight, and develop your best body possible! And you won't have to starve to get it. Trust me when I say you will never regret hiring this man to walk you through your fitness journey. And remember who told you to hire him!
I would have recommended Kris to anyone who needs someone to help them on their weight loss journey. I am disabled which makes it extra difficult for me to lose weight. I met Kris and he created a meal plan and exercise plan that was right for me. We worked together to make sure I was able to succeed. He has helped me through a lot of medical issues and personal loss. With all of that, I have still lost 40 pounds and look to lose at least 20 more. I can't thank you enough, Kris! You rock as a coach!!
I highly recommend Chris Zizzo if you are wanting to take charge of your fitness goals! One of the best and most knowledgeable online coaches out there that leads with compassion, and straightforwardness, and is completely passionate about making your fitness goals a reality! He will work right beside you and get dirty with you.
I have had such success working with Kris Zizzo. I may be an unusual client in that I am 70 years old. He helped me refine my reasons for wanting a healthier lifestyle. He is conscientious, designs workout plans, and meal plans specifically personalized for you. He communicates with me at least weekly, usually more. He's always available for questions and support and the occasional kick in the pants. Best thing I ever did. You'll succeed with him, I'm sure.
Coach Kris is legit! He is the only coach I have worked with who really put the time and effort into crafting a plan that is suitable to me and what I like. I would highly recommend Coach Kris if you need motivation and support on your fitness and/or weightloss journey.
4 Steps to Transformation that Lasts
We create lasting and personalized relationships with all my clients so I can help you every step of the way towards achieving your mind and body goals. Here's how it works:
1. Personalized meal plan
My team will create a meal plan tailored specifically for your goals, preferences, and lifestyle.
2. Training Plan For You
I will develop a training plan suited to your individual needs and abilities.
3. 24/7 access to your coach
Your coach is available 24/7 for regular check-ins, education, support, and accountability.
4. Results and Tracking
Track your progress on the app to keep you updated on your results so you can see how you are doing.
Join our free health and fitness community on facebook.
Accountability and Communication
Your coaches are available 24/7 to help you succeed. You'll also have weekly zoom calls, check-ins, a Facebook community, and internal groups within the Beyond Failure Fitness app to connect with others going through similar health journeys.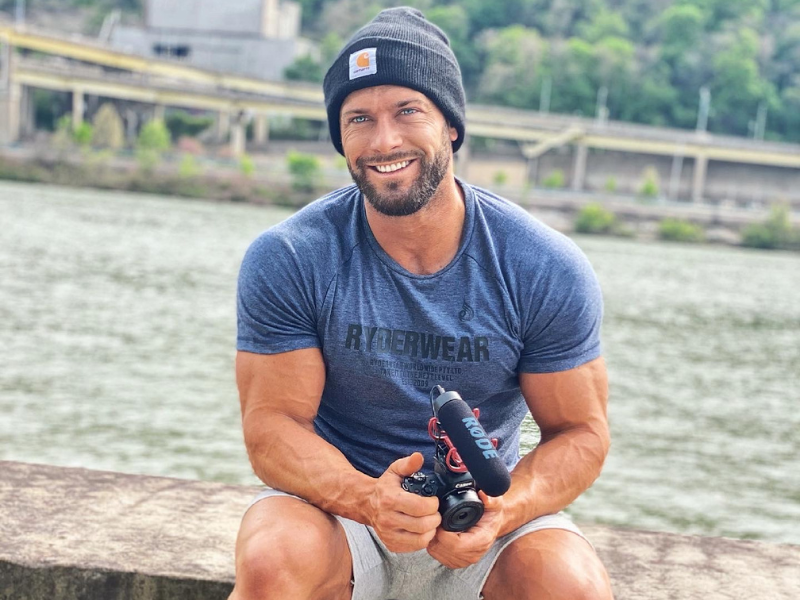 A Holistic Health Approach
We create lasting and personalized relationships with all my clients so I can help you every step of the way towards achieving your mind and body goals. Here's how it works:
A holistic approach to mental health considers all aspects of a person's life, including physical health, emotional well-being, social connectedness, and spiritual beliefs. It helps people address the root causes of mental health issues and find solutions that work for them.
Holistic nourishment requires an in-depth assessment of a person's health history, lifestyle habits, and dietary intake. The approach aims to promote optimal health and well-being by addressing the root causes of imbalances or health concerns rather than simply treating symptoms or relying on quick-fix solutions.
A holistic approach to physical fitness emphasizes a balanced, healthy lifestyle that includes regular exercise, good nutrition, and adequate rest. It considers all aspects of an individual's physical and mental well-being to help achieve health and fitness goals, improve overall well-being, and reduce your risk of chronic diseases.
Sign up now and receive daily checklists for weight loss, muscle building, nutrition, and training. Plus, you'll get delicious yet nutritious recipes and tips on saving more calories on your meals!